Monopoly Live is exactly what the name promises: a live version of Monopoly. This game show is a mix between the classic board game, a wheel of fortune and a digital version of Mister Monopoly (officially Mister Pennybags). This mischievous rich man presents the game together with the dealer and plays the lead role in the bonus rounds. Those bonus rounds can provide big wins if you manage to avoid jail.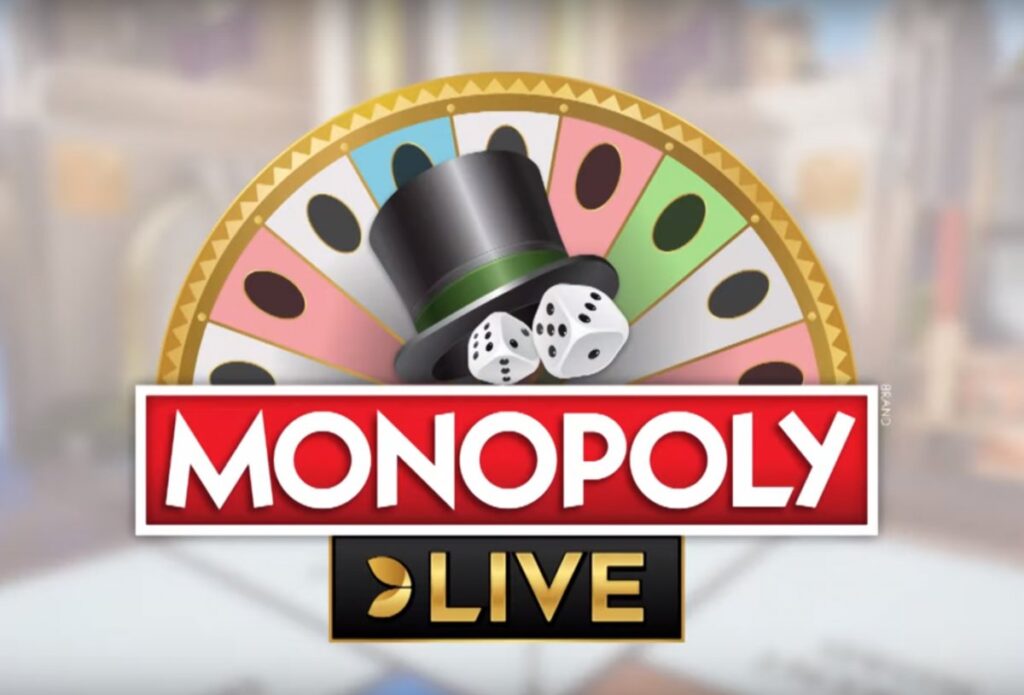 Game rules of Monopoly Live
The main part of Monopoly Live casino game takes place in the studio. The presenter stands in front of a large wheel of fortune, on which seven different possible outcomes are depicted. Six of these outcomes can be bet on. Four outcomes play like a normal wheel of fortune: here you get 1x, 2x, 5x or 10x your bet back. The lower your win, the more often the number appears on the wheel. The two other outcomes you bet on are the bonus rounds.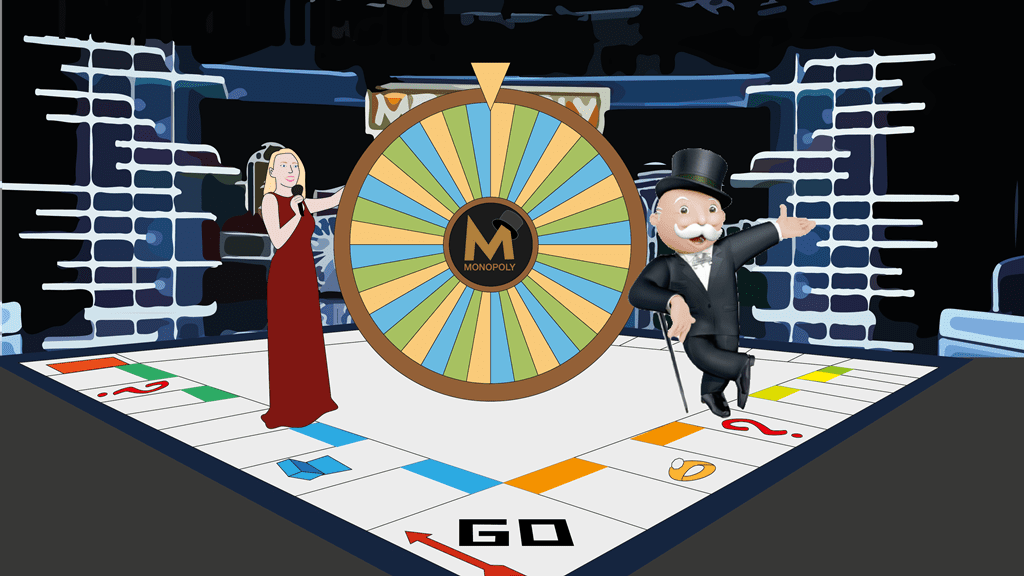 Here you get two or four turns with the dice. Below we explain more about the bonus rounds, but first, we discuss the seventh outcome. This is a chance card, where you have a chance to win a multiplier or a cash prize. In the case of a multiplier, all your bets remain, and the presenter spins once more. The outcome of this second spin is then multiplied by the multiplier.
Bonuses in Monopoly Live
The moment the bonus round is spun, Mr. Monopoly steps into the elevator to go to the game board. This digital game board is designed like the standard British Monopoly. On each position is a multiplier, which roughly corresponds to the value of the street in Monopoly. So, for example, you start with a 1x multiplier on the light blue squares, and the last dark blue squares have a 100x multiplier.
Before the bonus round begins, houses and hotels are built on some streets, causing higher multipliers to appear at random spots. After this, the dice are rolled in the studio, and Mr. Monopoly walks that number of spaces across the game board. If he ends on a square with a multiplier, that multiplier is applied to your bet. If double rolls, you get an extra turn.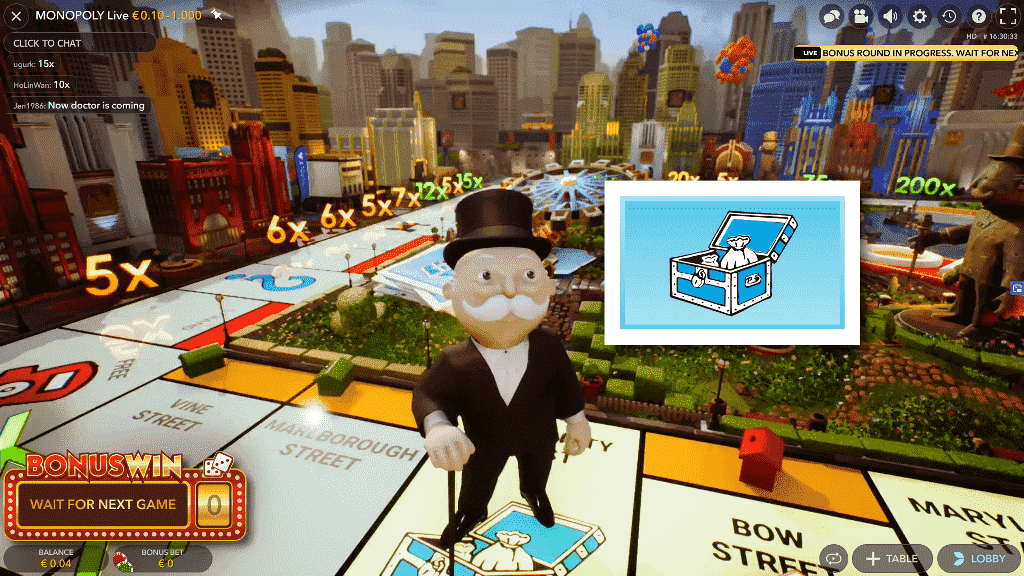 The further Mr. Monopoly gets on the board, the higher the multipliers. In addition, there are bonuses if he passes start again. The tax boxes take 10% or 20% off your total winnings. When the number of turns is up, all the multipliers are added together, and Mr. Monopoly goes back to the studio to read the newspaper.
Conclusion
Monopoly Live is really all about the bonuses. The moment you all win when Mr. Monopoly lands correctly or double rolls is a small celebration. In addition, the game is very nicely designed and really plays Monopoly. The big difference from the past is that now you really get to keep the big bucks.